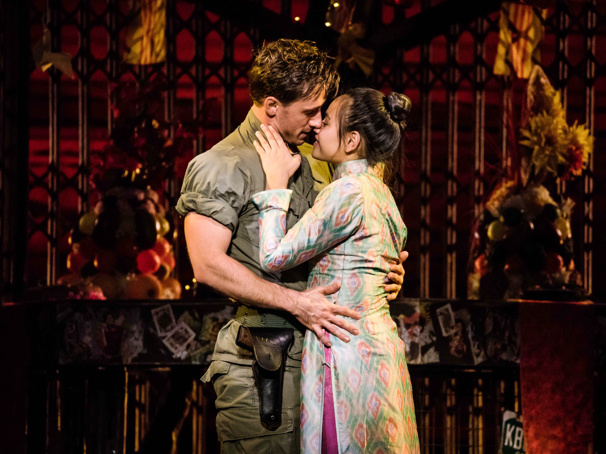 'Miss Saigon'
Get your tickets to 'Miss Saigon' in Madison.
The heat is on! Tickets for the national tour of Miss Saigon are now on sale for the show's engagement in Madison. The musical will open on April 2 at the Overture Center for the Arts and close on April 7, 2019.

In the last days of the Vietnam War, 17-year-old Kim is forced to work in a Saigon bar run by a notorious character known as the Engineer. There, she meets and falls in love with an American G.I. named Chris, but they are torn apart by the fall of Saigon. For three years, Kim goes on an epic journey of survival to find her way back to Chris, who has no idea he's fathered a son.

The new tour of Miss Saigon is based on the recent Broadway revival, which returned to New York in March 2016 for a year-long run at its original home, The Broadway Theatre. The show is directed by Laurence Connor, with musical staging by Bob Avian and additional choreography by Geoffrey Garratt. Miss Saigon features music by Claude-Michel Schönberg with lyrics by Richard Maltby Jr. and Alain Boublil, adapted from original French lyrics by Boublil, with additional lyrics by Michael Mahler.

The cast of the Miss Saigon tour features Emily Bautista as Kim, Red Concepción as the Engineer, Anthony Festa as Chris, Stacie Bono as Ellen, J. Daughtry as John, Jinwoo Jung as Thuy and Christine Bunuan as Gigi.

Don't miss out on your chance to experience Miss Saigon!